Around 10 years ago, with the growing downloads of illegal and cheap files that the music industry was going to take a huge blow. With the decrease in CD sales and major high-street brands much as HMV and Fopp taking a massive hit and narrowly avoiding going under. How wrong were we? As in 2016 the music industry recorded a massive £12billion in revenue and the future for a career in music business has never looked so positive a reachable for hardworking dedicated individuals.
So our team at This Is Not Cool have decided to compile a list of the best ways to get your foot in the door in the music industry and make a name for yourself. So let's not waste any more time.
Think DIY with your music project
The recent re-surge of independent labels in the UK alone has been one of the highlights of the past few years in the UK and a delightful change. With the help of websites such as Bandcamp and Youtube it's never been easier to release your music independently to an actual real audience of potential fans. If you are looking to build a portfolio to impress potential music businesses to hire you, it's much more likely they'll select you for the job if you have actually tried out some things for yourself.
Learn about music business from experienced lecturers
If you are looking to learn about the music industry inside out, it would be worth enrolling in a music school which will not only build your knowledge but increase your experience so you are prepared if you land that perfect job. The Notting Hill Academy of Music is a place which does all that, and it's based in London. They have an Music Entrepreneur course which we personally recommend due to the high level of lectures who have genuine experience working with the biggest music companies in the world such as Sony and Spotify. Unlike other music business schools which will read excerpts from a book, you'll actually learn from people who have practice in the industry. For more information on the Notting Hill Academy of Music's open days go to http://nottinghillacademyofmusic.com/
Do your research and don't be afraid to ask questions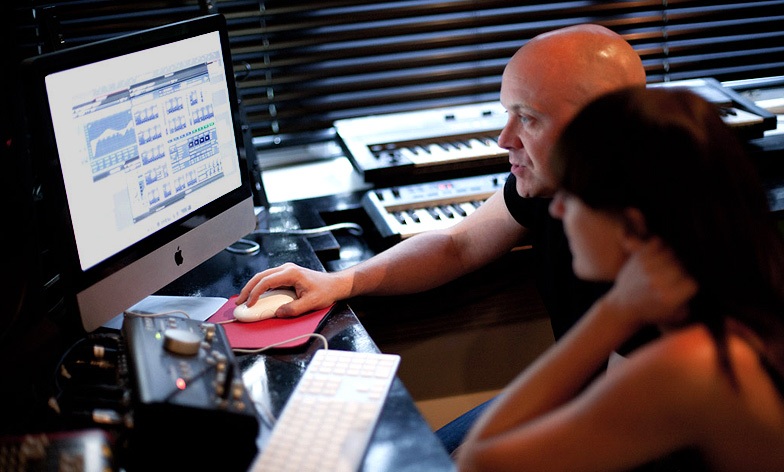 Due to the general idea that huge music companies are out of reach for younger individuals, people often presume that there is no room for them to get involved. The reality is that, a lot of these companies are after looking to the next generation of employed which will revolutionise their company and take it to the next level. Email, write and show face to the companies that you admire and want to be a part of, sometimes opportunity comes in the strangest of forms, it's always work enquiring if there is any upcoming internships or smaller role's shadowing current employees. Whether it's for a long time or a short time, it'll be a great addition to your CV and you never know who you can impress as your time as an intern.
Volunteer at your local music projects
No matter if you are from a small town or a city, there is most likely on some level, something to get involved in with your local community which will help others and yourself. Look towards your local youth centers and grassroots organisations to see if they offer any music workshops, as having volunteering on your CV really shows that you have a passion for the music industry and a strive to grow into a valued employee for any company. Our suggestion? Look into starting up a workshop at your local community center or youth group where you can pass on the skills you've learned to younger people who also have a hunger to learn.